Casselberry, FL: Dr. Lee Mangold and his campaign team are proud to announce his first endorsement of the 2020 election cycle, 314 Action.  
314 Action describes itself as "a voice for the STEM community, aggressively advocating for a pro-science agenda in Washington and in local and state legislatures." They recruit, train, and support scientists and other STEM professionals running for office. Lee has a doctorate in Computer and Information Security. He is a cybersecurity engineer and consultant who has extensive experience working with small businesses.
Dr. Mangold is proud to share his expertise in computer science with hundreds of students each year, both as an adjunct professor of cybersecurity at the University of Central Florida and as the Executive Director of the Florida Cyber Alliance, a non-profit STEM organization that helps train students and young professionals enter the cybersecurity workforce.
In 2018, Dr. Mangold faced off against Representative David Smith as the first Democrat to challenge the District 28 seat in 10 years. With over 75,000 votes cast in the midterm election, Dr. Mangold missed the opportunity to flip the seat by under 2,000 votes. With solid name recognition in the District, the 38-year-old Central Florida native looks forward to continuing to expand community outreach and support on his path to flipping District 28 in 2020.
Dr. Mangold plans to focus on addressing the concerns of District 28 constituents, especially regarding education, health care, environmental protections, and equal rights. "It is important that our legislators use science and reason as a guiding factor in their decision-making. Many of the situations that we find ourselves in today, from our information system failures we are currently seeing at the Department of Economic Opportunity to our need for environmental protections, have shown we must elect representatives who value technology and science."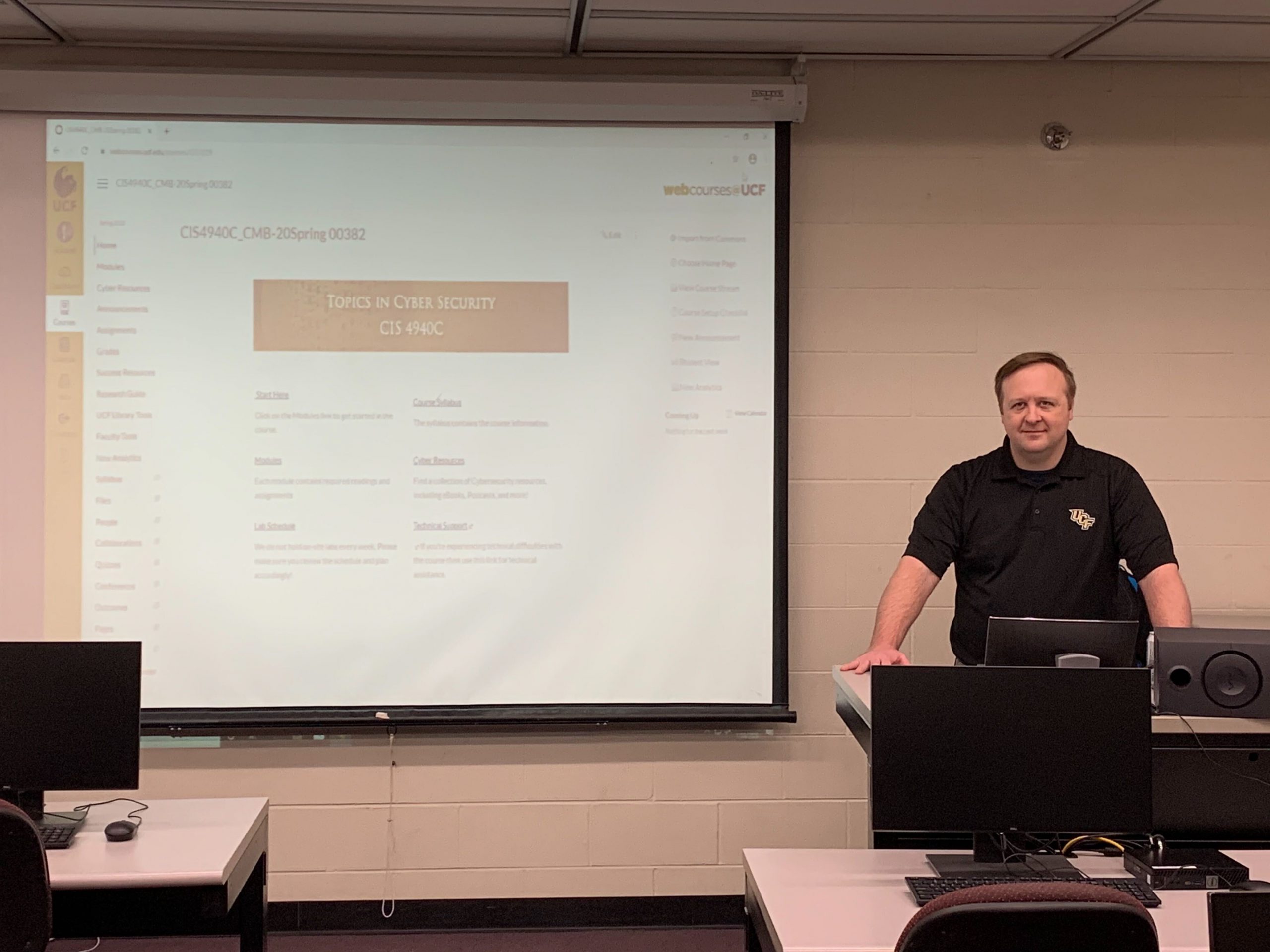 Dr. Mangold in his classroom at UCF
Lee teaches Topics in Cybersecurity at the University of Central Florida. His course covers all areas of modern cybersecurity defense and attacks.