Casselberry, FL: Dr. Lee Mangold, Democratic candidate for State Representative in District 28, has received the endorsement of the Florida AFL-CIO and Seminole UniSERV.
Dr. Mangold, who is an adjunct professor at UCF where he teaches Cybersecurity, is a unionized member of the United Faculty of Florida at UCF, National Education Association, Florida Education Association, and the FL AFL-CIO.
"I'm honored to receive an endorsement from both the Florida AFL-CIO and Seminole Uniserv. As a proud union member, I know how important it is to have representation that understands the needs of working families," said Mangold. "I look forward to serving the hard-working men and women of this community."
Seminole UniServ is the umbrella organization for the Seminole Education Association, Seminole Educational Clerical Association, Non-Instructional Personnel of Seminole County, and Seminole County School Bus Drivers Association.
Today's endorsements mark the sixth endorsement for Lee since qualification. Last week, the Mangold Campaign announced four bipartisan endorsements: Florida State Representative Amy Mercado (D-District 48), Florida State Senator Victor Torres (D-District 15), Seminole County Soil & Water Supervisor Amy Volpe (R-Group 3) and SCSWS Chair Ed Young (R-Group 4).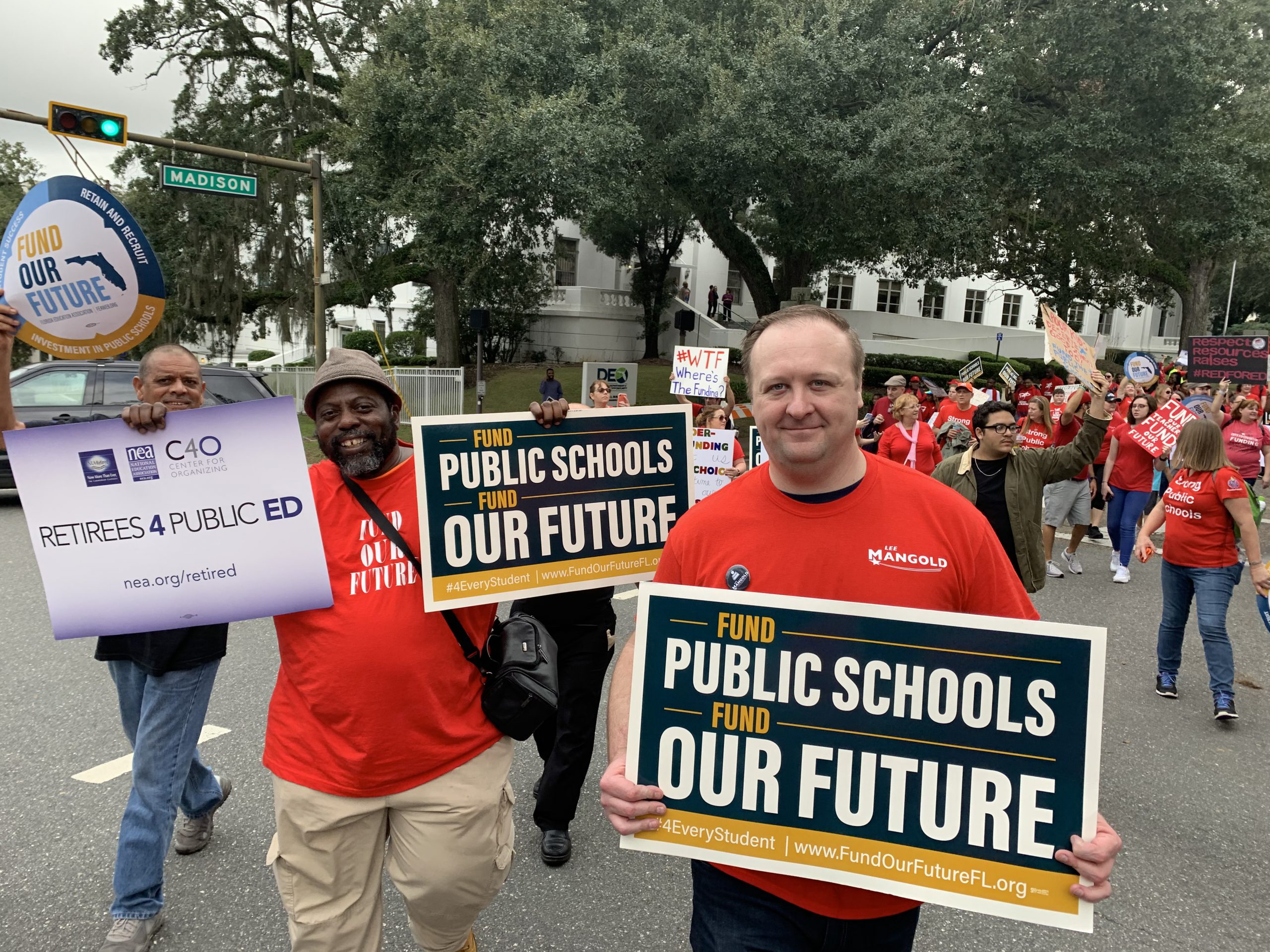 January 13, 2020. Lee attending the Take on Tallahassee Rally organized by the Florida Education Association. Advocates marched to "demand improved funding for students and schools, fair pay for all educational employees, and to end the misguided policies that have led to the overtesting of students."