Discussing Cybersecurity, IT, Leadership, and Entrepreneurship.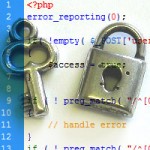 Stanford recently published a new security policy allowing their users to choose length over complexity. Password complexity has always been the go-to answer for creating secure passwords. Of late, there has been a big push to change that; and for good...
Dr. Lee Mangold, CISSP is a distinguished cybersecurity expert with over two decades of experience, spanning both government and private sectors. As a thought leader and innovator, he has played a pivotal role in shaping cyber defense strategies and policies, earning numerous accolades for his contributions. Dr. Mangold continues to inspire the next generation of cybersecurity professionals through his continued work as a cybersecurity practitioner, educator, speaker, and mentor, ensuring a safer digital future for all.